A.I.M. Entrepreneurial Academy
"Influencing young adults to become successful business leaders of tomorrow"
A.I.M. Entrepreneurial Academy, Inc. is a 501(c)3 non-profit organization.
  Our Mission:
Influencing young adults of today to become successful business leaders of tomorrow.
Our Vison
To build life skills and cultivate an entrepreneurial mindset by empowering young adults through personal development, finance, mentorship and leadership though entrepreneurship.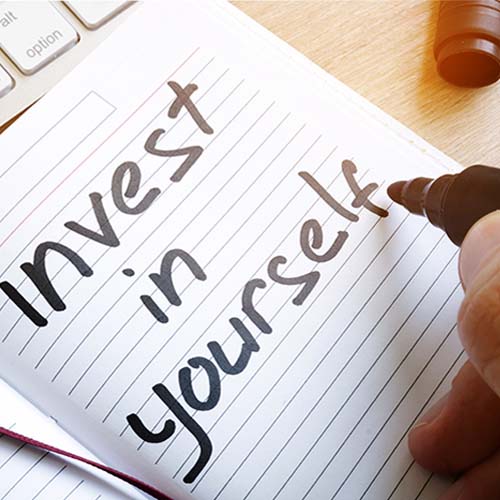 Young adults are approximately THREE TIMES MORE LIKELY TO BE UNEMPLOYED than adults. Young adults may endure CHRONIC UNEMPLOYMENT or UNDEREMPLOYMENT, often TRAPPED IN TEMPORARY or LOW-PRODUCTIVITY JOBS
Too many young people are graduating high school without learning basic life skills;  how to function well in adult life, especially in social or emotional situations, or how to manage money, they lack knowlege on saving, investing,  or staying out of debt. 
Unfortunately most schools have cut job skills training from their budgets and students are no longer getting the training needed to be financially prepared for their future.
Their inability to participate in their country's economic life is a serious problem around the world.
Our goal  is to tackle  this issue and better prepare today's young adults for their future after school though hands on personal development and  entrepreneurial training.
Attitude Inspiration Motivation

Building LIFE SKILLS through ENTREPRENEURSHIP
Our Training Course consists of 3 separate sessions, held weekly over 90 days at our Training Center in Ventura, CA.
Each live instruction class offers classes in
Personal Development
Budgeting & Finance
Loans & Credit
Business Basics
Mentoring
Leadership
Classes have a maximum of 12 students and are taught by instructors who are successful business owners and committed to the success and development of the business leaders of tomorrow.
The courses help bridge the gap for those who are not currently pursuing a formal post secondary education or those seeking a more structured roadmap to help attain their life goals.
Our courses bring the classroom to life with hands-on curriculum  in business education and entrepreneurship.

Modify Attitude –
Planning/Preparing/Expecting to Win

Modify Behavior –
Adulting 101-Life Skills

Creating A Lifestyle –
Turning Fear into Power
TESTIMONIALS
"The SUCCESS IS A CHOICE Model (+/-) that Mr. Morales taught in class really impacted my life and made me realize that the choices I make will only have positive or negative consequences in my life. That has helped me in all aspect of my life"
-J. Mercado, former student
"There are plenty of places to get specific training on trending technology, specific trades and even unique marketable skills, but there are very few options for people to get those important intangibles that help create tremendous teams, cultivate respect, and inspire"
-S. Turner, Founder- I CAN Program and A.I.M. Board Member
The A.I.M. Entrepreneurial Academy,  aims to empower  young adults through creative, hands-on curriculum, helping to provide resources and partner with local business partners through mentorship and leadership.
We are invested in
transforming attitudes,
inspiring entrepreneurial mindsets,
and developing life skills
to conquer the challenges they may face, take charge of their lives, maximize their potential and strengthen ties to family and community.
After support is provided to our alumni through a supportive peer network where alumni discuss their successes, failures, innovative ideas, networking opportunities and more.