"Complain by doing Something Better"
That's a quote I heard recently.
I believe the Lord has put me in key positions in my past, to see the struggle that the youth of today have for "life after high school" – the lack of basic, structured lifeskills training. I've seen firsthand the need for them to have more individualized training in personal development, business and financial education as well as mentorship and leadership training.
My name is Fred Morales, and I've always had a passion for teaching and mentoring the youth by leading by example and fostering an entrepreneurial mindset in those around me. As a lifelong student of personal development, I decided to pursue this passion and form the A.I.M. Entrepreneurial Academy.
As a credentialed educator I worked with the Ventura County Office of Education(VCOE), teaching classes to high-risk youth in Marketing, Sales and
Services through Entrepreneurship & Innovation at the Career Education Center (CEC) in Camarillo, Ca. I taught life skill classes to the incarcerated youth at the Ventura County Juvenile Hall Facility (JJC Providence HS) in Oxnard, Ca, which includes some alternative schools such as Frontier High School and Gateway High School in Camarillo, CA.
Along with my experience as an instructor with ITT Technical Institute and DeVry University, I was able to develop and refine the curriculum needed for the students of the Academy.
My method of teaching has proven very effective and has had a powerful effect on many of my former students, many of whom continue to reach out to me after graduating for guidance and mentorship.
In my spare time I have mentored youth from the Grizzly Academy in San Luis Obispo, CA. I fell in love with the game of golf at the age of 13, and was a star player in high school and represented my college golf team. As a volunteer golf coach with the Special Olympics golf team, I assisted my special needs athlete in earning a Gold Medal at the Summer Games. I've also volunteered countless hours as a lay minister with the Ventura County
Jails and Todd Road Jail in Santa Paula, CA.
Together, with my wife Patricia, we share a blended family of 6 children, 9
grandchildren and recently welcomed our first great-grand daughter and live in Ventura, CA. with our youngest daughter, Sienna.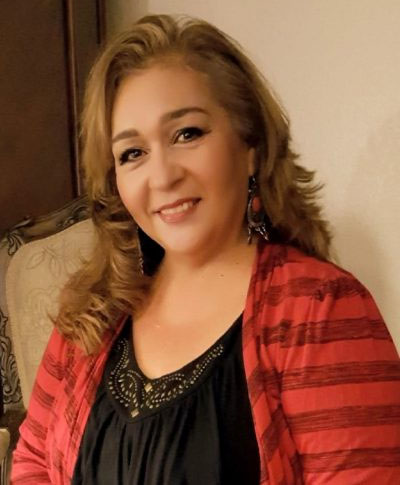 My dad always used to say this, whenever a problem or issue arose. Nothing was ever impossible to him. He had such a great attitude, always turning a negative into a positive.
I was raised by awesome parents who immigrated to the U.S. from Mexico before I was born. They were both entrepreneurs at heart and owned several businesses; a meat market, a bakery, a clothing store and a video store(yes, actual VHS movies-think Blockbuster) and a real estate brokerage, just to name a few.
My name is Patricia Prado-Morales. I own a financial services firm, specializing in investment real estate and medi-care insurance planning.
I became a "serial entrepreneur" at a young age
At the age of 9, I started my own morning paper route. My apologies if your paper ever ended up on the roof, or in your bushes, because with my bad aim on a bike, that's where most papers ended up at 6am. Once, I turned my parents backyard into a "carnival". I asked my dad to build "booths" and games and had the neighborhood kids buy tickets. I was always looking for my next business endeavor.
Growing up, I wanted to be just like my parents; successful business owners, so I started working in my dad's real estate office when I was 11.
"People see the glory but they don't know the story"
It was there where I learned how to run a successful business. I learned sales & marketing, the power of positive motivation and teamwork. I also saw the struggles and heartaches, behind the scenes of entrepreneurship as well. The intangibles no one likes to talk about.
I obtained my real estate and income tax licenses right out of high school and developed a passion for counseling clients not just about buying a home, but about personal finance, tax strategies and business principals.
As a licensed Registered
Representative with the National Association of Securities Dealers, I successfully managed over 35
financial service agents in the firm and regularly qualified for the company's Top Producer awards. In
2008, I became a Retirement Counselor, with the State of California. As a CalSTRS(California State Teachers Retirement) Retirement Counselor, assisting
teachers and administrators throughout California, with their retirement goal planning.
In my spare time, I love to create, bake and shop at thrift stores/garage sales. During the holidays our dining room table is usually taken over by all my craft materials, as I love to give family and friends personalized gifts. Saturday mornings you'll find me visiting garage sales or a thrift store before heading to my office.
Together with my husband of 23
years, Fred Morales and I have a blended family of 6 children, 9 grandchildren and 1 great-grandchild. We live in the beautiful coastal city of Ventura, CA